For our latest excursion, O and I decided to hit up South Beach, Miami (my recommendation, solely motivated by a need to check in on home). Naturally, given Miami's proximity to the Keys, a detour to this turquoise archipelago was mandatory. Literally the best idea ever. The water is so blue it's distracting.
Fun facts for the drive down:
This is a two person job so bring a friend. Trust me, you need someone in the passenger seat to be the DJ, navigator, snack dispenser and photographer. Don't photograph and drive. (Your pictures will turn out terrible.)
Make sure you pick a sunny day. You want to be able to drive with the roof down.
Rent a convertible. A sunroof doesn't count (but will do in desperate times, I suppose). Mustangs and Wranglers are readily available for rent in Miami Beach and can be reasonably priced for a day trip if you shop around online before you go. We had a great experience renting from Signature. Make sure to pack tons of sunscreen and a light cover up because those invigorating golden rays of sunshine will also fry you to a crisp.
Make it a day trip from Miami. Key West is beautiful and the nightlife is amazing but if you are pressed for time like we were, a day trip is ideal. It can also be quite expensive to spend the night there (lodging and libations considered) for budget travelers like us. Be prepared that you'll be driving down about 5 hours (stops along the way for views and food are mandatory to the experience) and about 4 hours back so make sure to leave early and plan for a late return. Municipal parking is widely available throughout Miami Beach if you're looking for a cheap place to park overnight before you return the rental in the morning.
When you get to Key West, go swimming at Fort Zachary Taylor Park. The beach is a little rocky but beautiful and packed with photo ops for the basic girl in you.
Walk up Duval Street from the Southernmost Point buoy (yes it's touristy, yes you should do it). The street emanates island vibes from every open air, colorful construction you pass by, enhanced by a serious range of music and culture and the sweet smell of coconut and ocean breeze. All around good times.
Visit Sunset Pier for the sunset. It's very crowded but definitely worth it! There's a reason why they named it the way they did.
For some serious surf vibes, visit Ron Jon Surf Shop located right next to the pier entrance. Two seconds in there will have you convinced you need new wax for your non-existent surfboard.
On your drive back after the sunset, take a moment to stop and admire the stars. They're incredibly bright out there.
Here's some photo inspo for your viewing pleasure.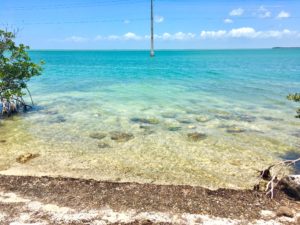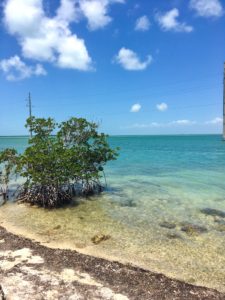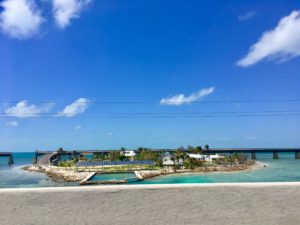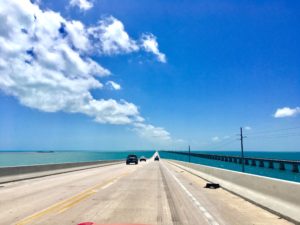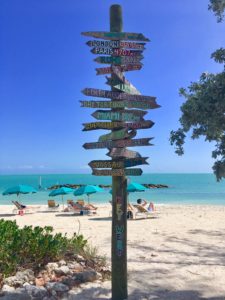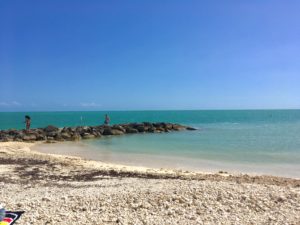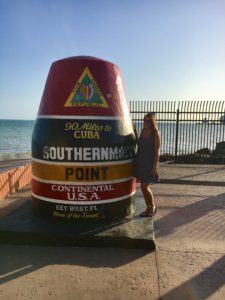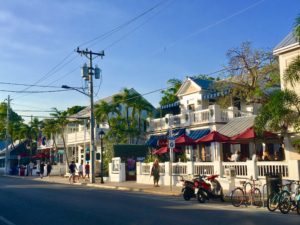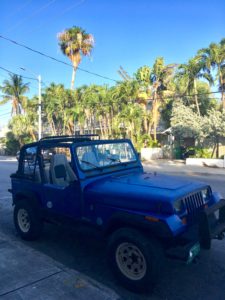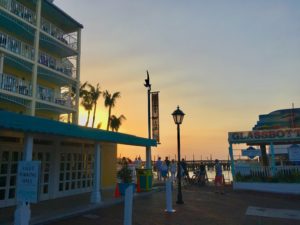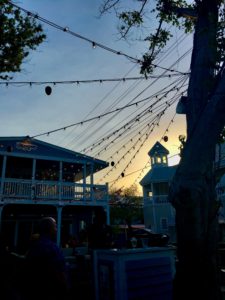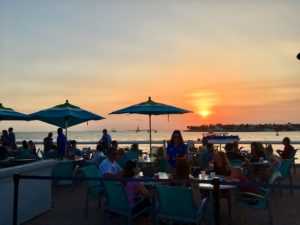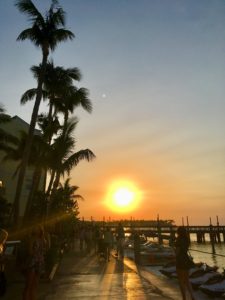 Enjoy the ride!