Everyone is visiting Bali these days so O and I decided to give it a go. Wow. It really is paradise. We visited in June which is their winter, just after the rainy season but just before the start of high season (July – August). It rained for a couple of the 11 days we were there but it was mostly hot, sunny and humid. The air smelled like incense and plants but after the rain it was noticeably fresh. The nature was so tropical (duh it's a tropical island) and just so bright like I was looking at it through HD goggles. The food was amazing but very different from what we are used to (but also very cheap – we paid CAD$1-5 per meal). To be honest, it was pretty nice to get home and eat something that wasn't goreng (fried) after a diet of nasi goreng (fried rice), mie goreng (fried noodles), nasi campur (white rice), gado-gado (veggies and peanut sauce) and deep-fried banana (even though at the same time I'm having Indonesian food withdrawal.)
We showed up basically without a plan, just a general route, which seemed to work well. We started in the zen yoga land of Ubud, located in the middle(ish) of Bali. (Fun fact: we never actually got around to doing any yoga.) We stayed at New Ubud Hostel which was very centrally located and appeared to be a family residence with one building converted into hostel rooms. The highlight from Ubud was probably the art market. It was an area (for lack of better description) of vendor upon vendor willing to sell for "best price for you" which was up to you to haggle down. Probably the haggling capital of the world (or so it seemed!) We also visited the monkey forest but personally I don't think it's worth the hype. The monkeys walk around town anyway so going into the actual forest was more for the jungle vibes than the monkeys. But the real pull of Ubud was Alit warung, located just around the corner from our hostel. It was quiet and secluded, complete with twinkly lights, a live band that took requests and the most amazing tropical vibes. Perfect to keep the Bintang flowing! Ubud really grew on me, from the broken streets and sidewalks and overpopulation of motorbikes through the warungs, the ornate buildings and the numerous frangipani (my new favorite flower for life) littering the streets. It's definitely more than yoga and vegans!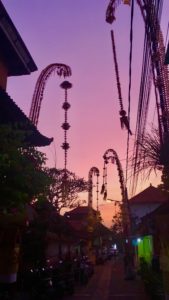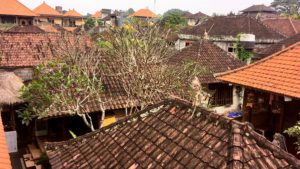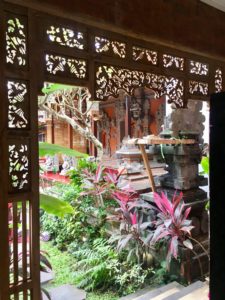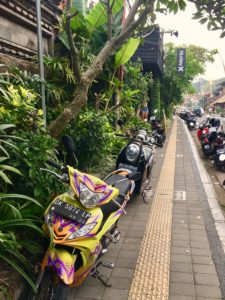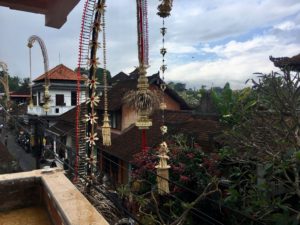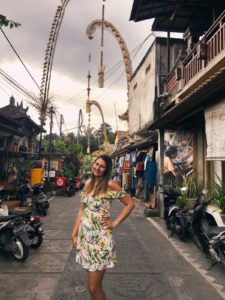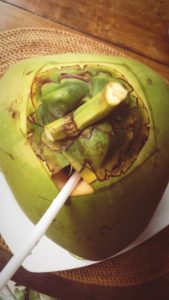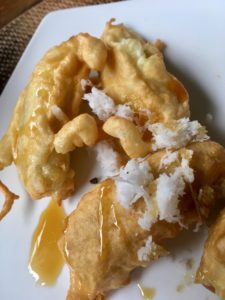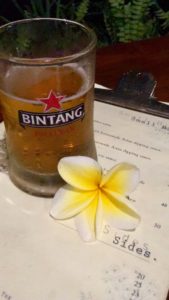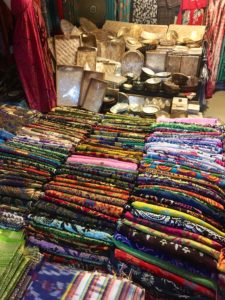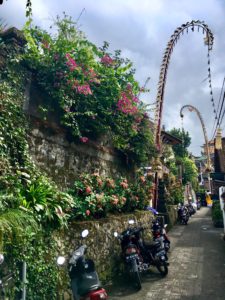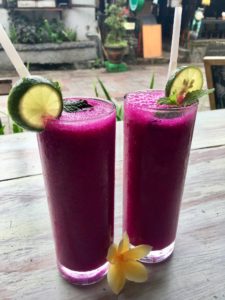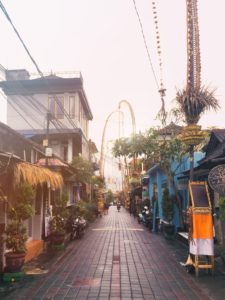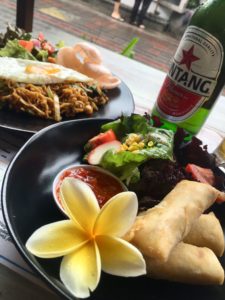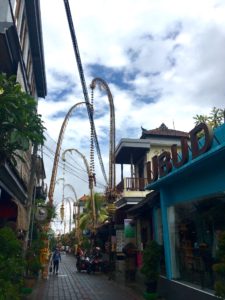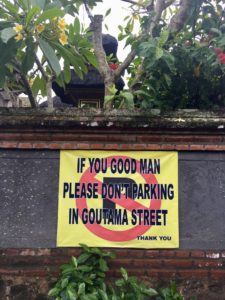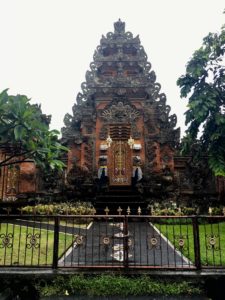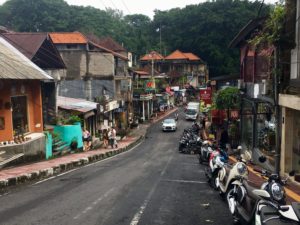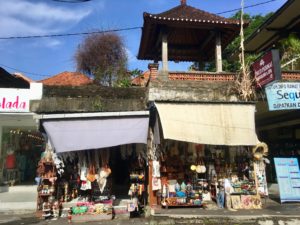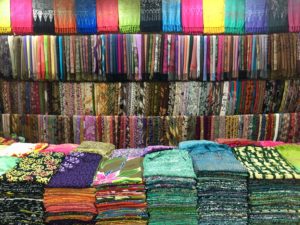 Monkey Forest
In Canggu we stayed at The Escape Hostel which was a hallway lined with double-decker pods. It did get pretty noisy one night but overall it was an amazing deal. The rooftop infinity pool was worth it alone! From evening Bintangs with my feet in the water through morning coffees in a bean bag chair, I could have spent days here! I'd describe Canggu as a chill surfer town with the world's greatest beach bar, Old Man's. It's an incredible place to listen to music, make new friends and the happy hour two for one doesn't hurt either! Just make sure to get there early to get a spot on the mosaic benches overlooking the beach and definitely stay for the sunset! Canggu is also a great place to give surfing a shot. The waves are big enough for more experienced surfers to enjoy but also small enough to give the newbies a chance. When I decided that I had swallowed enough water and had my sinuses properly washed out with salt water, I dragged my surfboard onto the sand, sat down on it and just watched the waves. I sat there sunbathing and watching people walk by, surf, wipe out and jump into the waves. It was perfect.
Infinity Pool at The Escape Hostel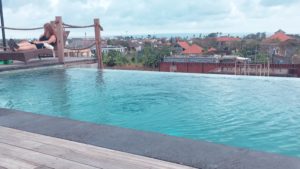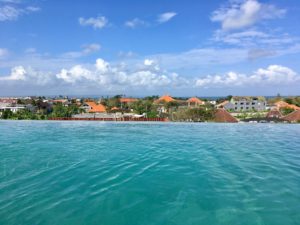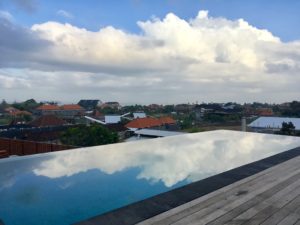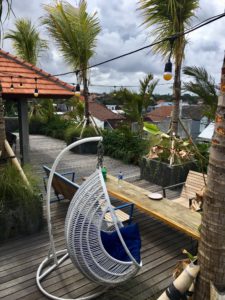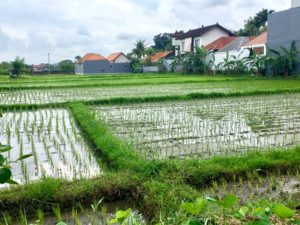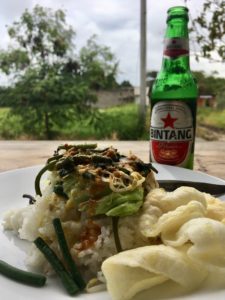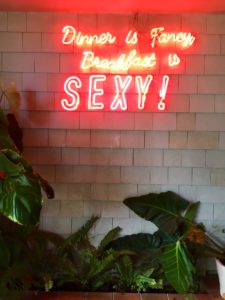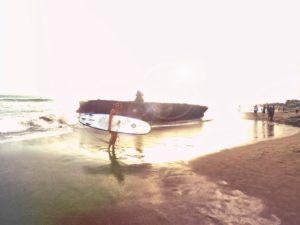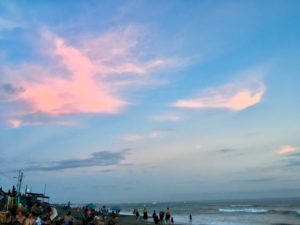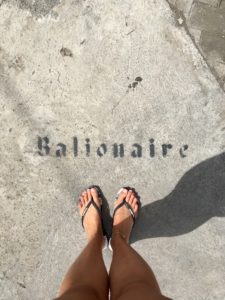 Old Man's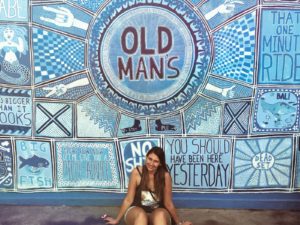 The next stop was Kuta. It's known as the party town but we just weren't feeling it. Not sure if it was the fact that we were just exhausted or the zen finally getting to us, but we spent our evening in party town having beers and hot dogs with a couple of Australians just down the street from our hostel. We stayed at Captain Goose Hostel which was very brightly decorated and very well priced but also (maybe as a result) lacked many basic necessities such as comfortable beds and a sanitary washroom.
Captain Goose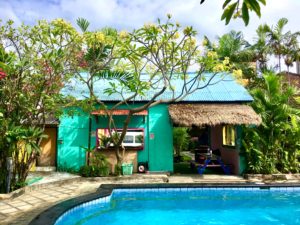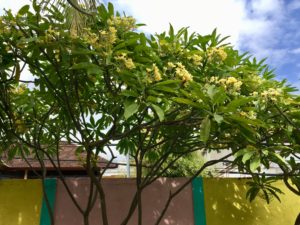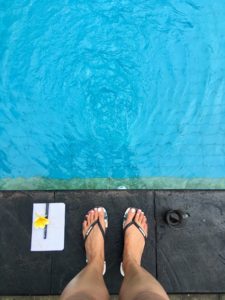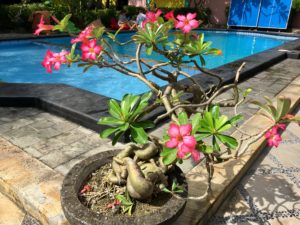 Kuta Beach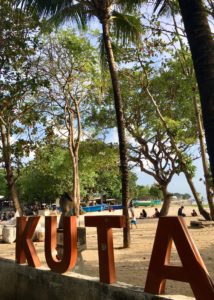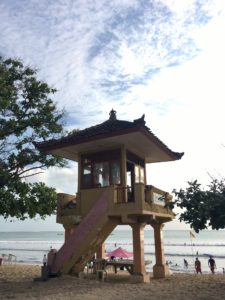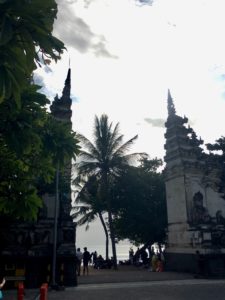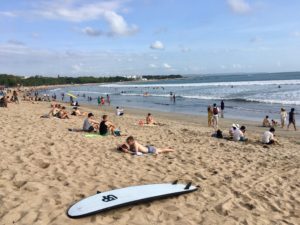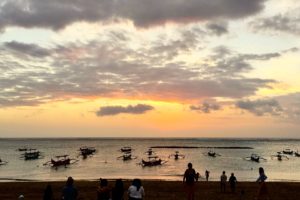 The next night, however, was nothing short of perfection. We stayed at Tregge Surf Camp in Uluwatu which was actual paradise. This was a series of private room bungalows and tiny stone pathways enveloped in tropical flora. Highlights included not sharing a room with 4+ strangers and a real shower (with cold water but still a shower!) After taking in this incredible beauty we decided to go to the beach. Not nearly as straightforward as it sounds. It definitely seemed closer on the map. We wandered through an abandoned temple and a private beach club (more on that later) before finally making it down (a million stairs) to the beach. Wow! This beach. It was full of beautiful rocks, coral and shells. There were these huge boulders eroded by water and the water was just. so. crystal. blue! That night we went to the cliff top bar, Single Fin, at sunset. It was everything we could've hoped for. Food, music, views and, of course, Bintang. There's something about watching the sun set into the ocean from a cliff that makes it that much more magical. This was Sunset Sunday at Single Fin. Let me tell you, Sunday nights will never be the same again.
Tregge Surf Camp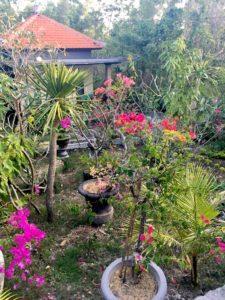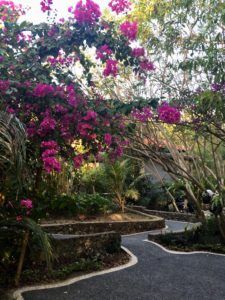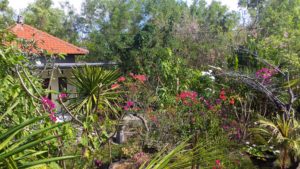 Sunset Sunday at Single Fin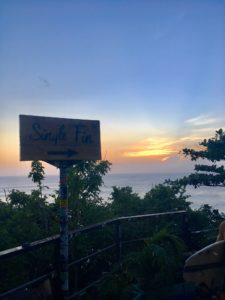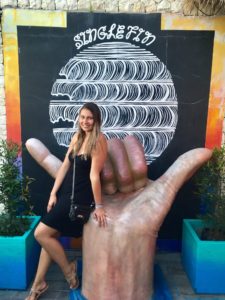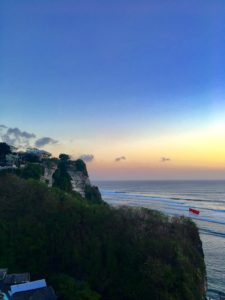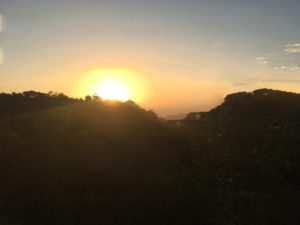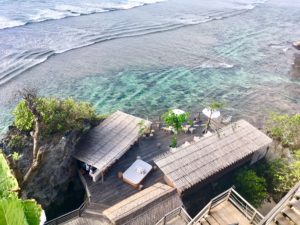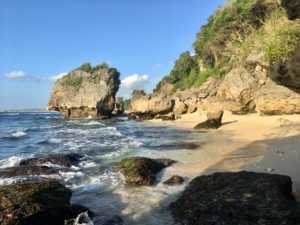 Important things I learned in Bali:
– toilet paper is not that widely used or is low quality so it's always great to have some of your own…and wet wipes
– showers are also not a given, especially with warm water, so when you have one, use it and appreciate it
– hostels are already very cheap in Bali so splurge the CAD$10-15 because anything under CAD$8 will make you regret your decision
– not all the beaches have crystal blue water – some are actually quite grey and murky
– it's pretty common to find food and miscellaneous waste dumping grounds along the side of the road – don't be alarmed but prepare for the odor
– here Hinduism is both the religion and the culture and it's very strong so you will see individuals partaking in offerings to the gods throughout the day
– hydrate! (with water, not just Bintang) – it's really hot
– Bintang is the best beer
– you can haggle the price of just about everything (especially cab rides)
– don't try to make every situation 100% perfect and comfortable because it never will be – just focus on living in the moment and take it as it is
– it's much better to stay a few days in one place and miss a lot than to constantly change locations to try to see everything
– the translated street signs are really fun to read
– every restaurant is called a warung
– a meal can range from CAD$1-15, just depends on how far you are willing to go from "tourist central" (but don't go to any sketchy warungs – it's not worth it)
– bug spray and sunscreen are very important!
– don't pack much – you can buy really cheap clothes here
– leave the makeup at home – you're permanently covered in a layer of sweat so it won't stay on anyway
– cash is key
– go with the flow
Some would day we did Bali wrong. We missed all of the temples, waterfalls, volcanoes and rice terraces. But honestly, I wouldn't change a thing. Each moment was a unique experience that wasn't just a replication of someone else's Instagram and I'm happy with that. Bali made me realize how amazing my life is and made me more grateful for what I have. Overall, I see why Bali is on everyone's bucket list but personally, if I'm looking to relax on the beach, I've enjoyed the beaches in the Caribbean more. The water is clearer and swimming there is easier. Bali has it's own exotic charm that's difficult to explain. It's something you just need to experience.
I'm sure I'll go on many adventures throughout my life but I doubt any will ever be quite as adventurous as the time I backpacked through Bali.