As I mentioned in an earlier post with almost the exact same title, due to my ridiculous obsession with Freehand Miami, I decided to check out the (relatively) newly opened Freehand New York this summer. It's not exactly a hostel like the rest of the Freehand collection, but they do offer bunk bed rooms that you can book out with your crew of three or four. I managed to snag a beautiful queen room just as they dropped their opening promo. Literally the best decision I've ever made in my life (or at least one of them). That. Bed. Was. Incredible!
I'm not sure what it is about Freehand but they just know how to win in the hotel industry. Just like in Miami, the New York location (Flatiron) is perfect, with the 4/6 trains just down the block and Madison Square Park and the Flatiron just a block after that (not to mention you have Eataly right there which just about covers breakfast through dinner). It's a 15 minute walk from Union Square and in the middle of all the best rooftop bars (including 230 Fifth, with its insanely perfect view of the Empire State Building.) The bright red neon sign clearly marks the entrance off Lex between 23rd and 24th streets. The building itself has a rich history, originally the home of the George Washington Hotel which opened in the late 1920's and housed several individuals known for their significant contributions in literature, architecture and music. Just waking up here gives you serious NYC vibes.
If that wasn't enough, kick off your weekend with brunch at Studio located on the second floor or dinner at Simon & The Whale on the main floor. Then head up to the roof for amazing sips and views at the Broken Shaker. With a bar at each end as well as indoors and tables lining the length of the building, it's the perfect place to start your night with a magical sunset or end the night enveloped by a skyline covered in lights. Definitely my new NYC go-to roof!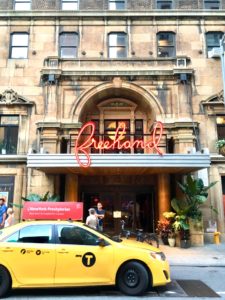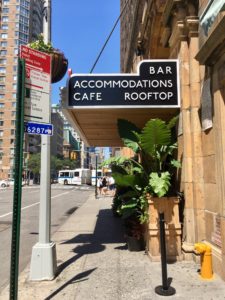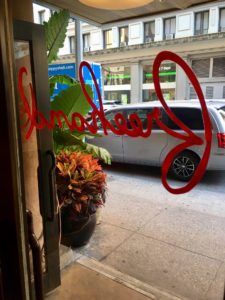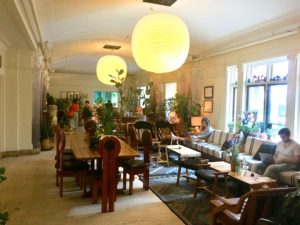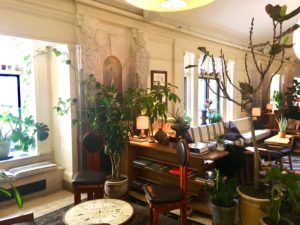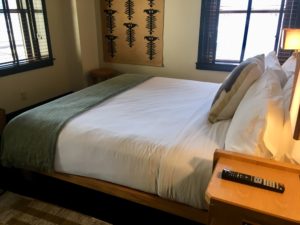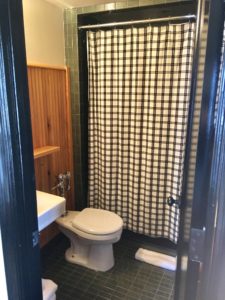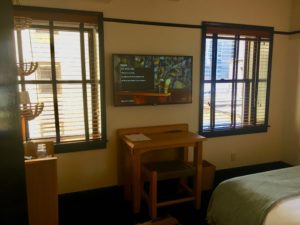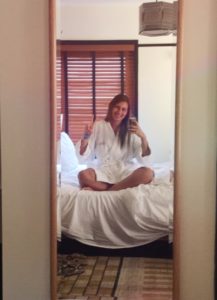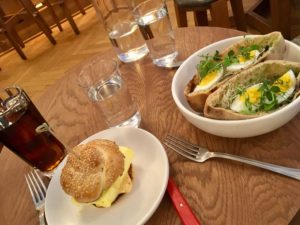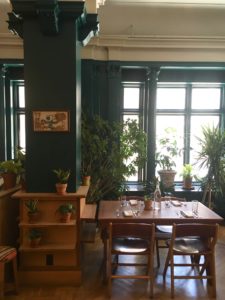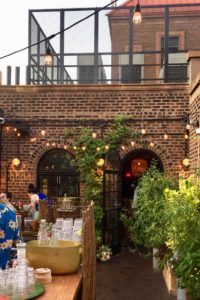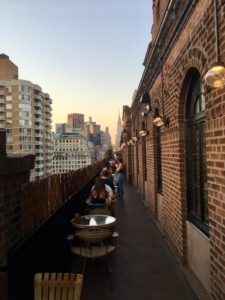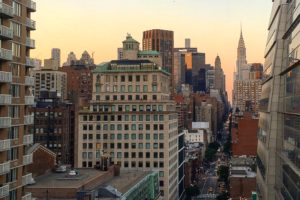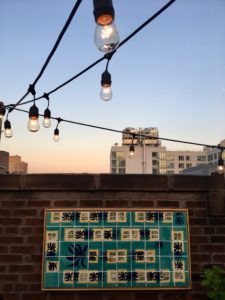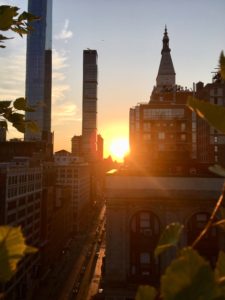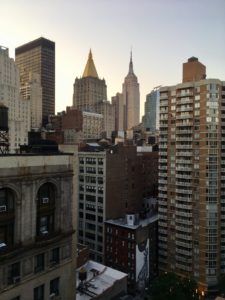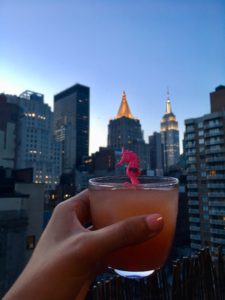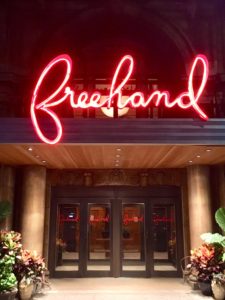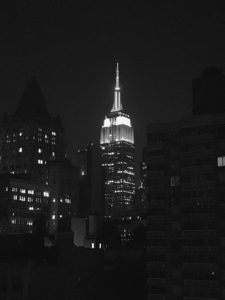 "Start spreading the news, I'm leaving today
I want to be a part of it
New York, New York…"