Cruises are often thought of as floating all-inclusives and one of the most expensive vacations. Well I'm here to tell you that they don't have to be.
This past February my boyfriend S and I decided to go to Miami for a week. With both of us being budget travelers via the backpack and hostel life (after all, we met on a backpacking trip to Colombia), going to Miami was a financially concerning decision, given that it's definitely a splurge trip. After countless calculations and eventually resigning to a blown budget, S agreed to let me show him around my home base and vicinity. (Yes, we took a Mustang down to the Keys after. 😉 )
Usually, I'm am a walking hostel advertisement. I've had the best experiences with (just about all) hostels around the world and will recommend them to anyone willing to listen to me. However, in a place like South Beach where two hostel beds equal the price of an Airbnb, I highly recommend going with the latter as many hostel private rooms will equate to the price of a room at a nicer hotel. But when you incorporate the price of food that does not come from a grocery store, you might as well book a cruise. Hear me out.
S and I booked a 4 day Caribbean cruise with Royal Caribbean that was part of a Black Friday sale (about 2 months in advance) leaving from Miami and these are our thoughts:
When I lived in Florida and we had the Florida resident discount, I had the opportunity to go on a few cruises as a family and after this experience I can say that this was the best cruise line for our age group. It was a happy medium between families with kids and retired couples (although we may have still been the youngest financially independent couple there.)


If you can stomach an internal stateroom, do it. Of course it would have been nice to have a balcony and post a cheers pic on Instagram at sunset, but for over half the price we had an 8th floor room that we only visited for a costume change for fancy dinner or to pass out after an exhausting day running around a tropical island (yes, very draining, I know). An internal stateroom has other challenges like no natural daylight so someone always has to lose a bet to turn the lights on in the morning in a pitch black cabin but if you're down for a budget adventure, I still highly recommend it.


Having to buy into upgrades, excursions and packages is a myth. You have soooo many upgrade, excursion and package options before you actually board the ship and honestly I'm grateful that we didn't do any. Obviously, each person's preferences differ based on where you are in life and what you want out of your trip. But if you're broke and still want to try the cruise life, you don't need any of that. Your time on this cruise is so short, you don't end up spending enough time on anything. Just live in the moment. We didn't get any room upgrades because we were never there. We didn't pre-pay any excursions because the islands were enough on their own and we weren't sure about the weather. We didn't get any drink or WiFi packages because we've both risked the tap water in third world countries, found other sources of alcohol and wanted a break from the real world.


About not getting the drink package: We ended up paying $600 per person for four nights in the Caribbean. The drink package alone was another $600 per person. The way we saw it was that another couple could go on this cruise for that price. (Spoilers: We only ended up spending about $250 each on drinks out of pocket so we found it worth it.) What we learned was: you can get the drink of the day that's about half price of regular drink prices, you can get very cheap local drinks on the islands and a bottle of wine with dinner is definitely worth it. Also keep in mind the cruise ship policy for bringing your own alcohol onboard. Royal Caribbean allows two bottles per stateroom. Allowance differs by cruise line but make sure to check and take advantage of your options.


Make use of all your free dining options. S is a fan of the muscle shirt life. I love fancy dresses. We found a compromise that resulted in a casual button-up shirt, pork tenderloin and white linen table cloths followed by late night snacks at the 24hr cafeteria on the top deck. So much food is included in your base cruise price, you don't want to miss out on your best meal ever by just going to one restaurant and sticking to your comfort zone. Be willing to go on an adventure and you'll be surprised with what you'll find. The fancy dining option has a rotating menu that will blow your mind and is definitely worth the ambiance. A nightly meal that should cost you $80+ per person is included in your room price.


Don't sleep in. This one is very case dependent. If you came here to sleep and enjoy all the comforts available, amazing! If you're looking to make every dollar count, get up when you hear the cruise director over the loudspeaker in the hallways or set an alarm for 7AM if you're a sound sleeper. This way you avoid the lines for breakfast and exiting the ship to the island, maximize your time on the island and get back in time for the dinner you prepaid. Also make sure to check the weather beforehand; the sunrises and sunsets at sea are some of the most beautiful ones you'll ever see.


Do you have a job that requires 24/7 availability? Are you expecting life changing correspondence in this four and a half day period? Are you a social media influencer? No? You don't need the WiFi package.


Find free places around the ship to take fancy pictures. It's like hotels on beaches. Just because they're set up on a prime location doesn't always mean they have exclusive rights to the property. You can ask someone nearby to take a picture of you instead of paying tons of money for a professional picture by dressing up during off times or finding other fancy staircases during prime time. We asked a stranger to take a picture of us and she did a phenomenal job!


About excursions: If you know you're cruising at a good time with no natural obstacles and have certain excursions in mind, feel free to book in advance. If you are not sure about either or are on a serious budget, you can do a LOT just by enjoying the free activities on the private cruise islands or by paying your way through activities on the others (obviously being mindful of scams). For example, you can get local taxis in Nassau, Bahamas to take you to the beautiful Atlantis beaches for $12 per car or you can book a $170+ tour of the Atlantis aquarium and transportation and end up on the same beach. It all depends on what you want to see. There are also tons of self guided "things to see" and "photos to take" tours online wherever you go that we enjoyed following. However, if there's a private island, snorkeling, diving, etc. excursion that you're interested in and have checked local prices beforehand, go for it! Always try to support the local economy if possible.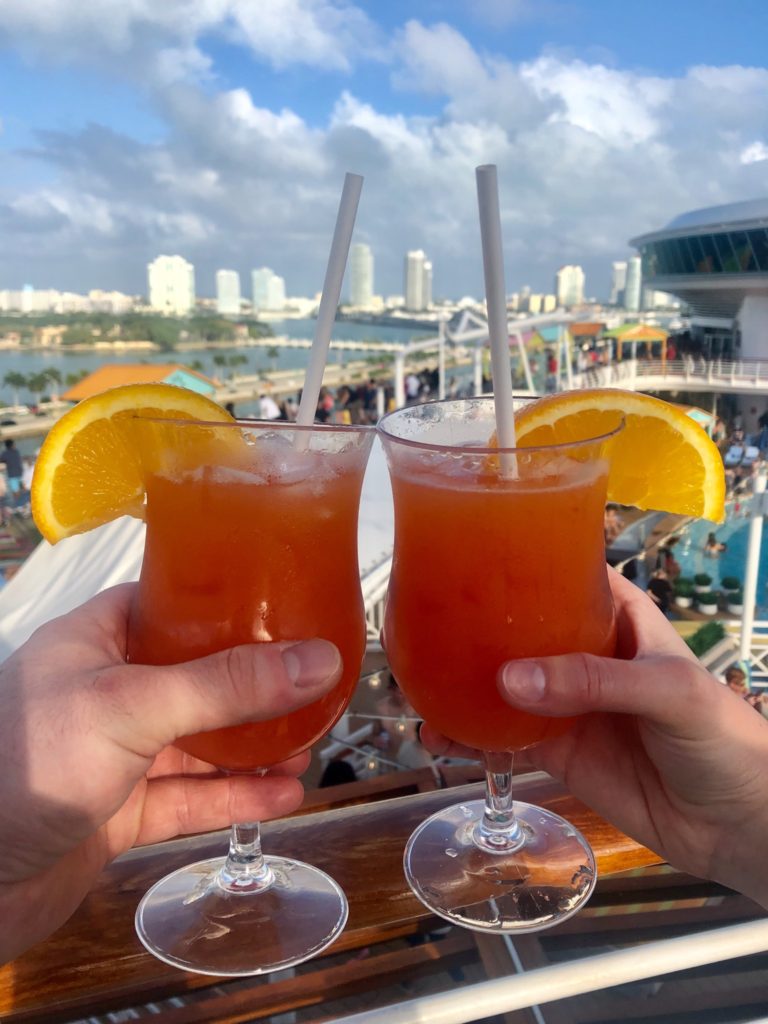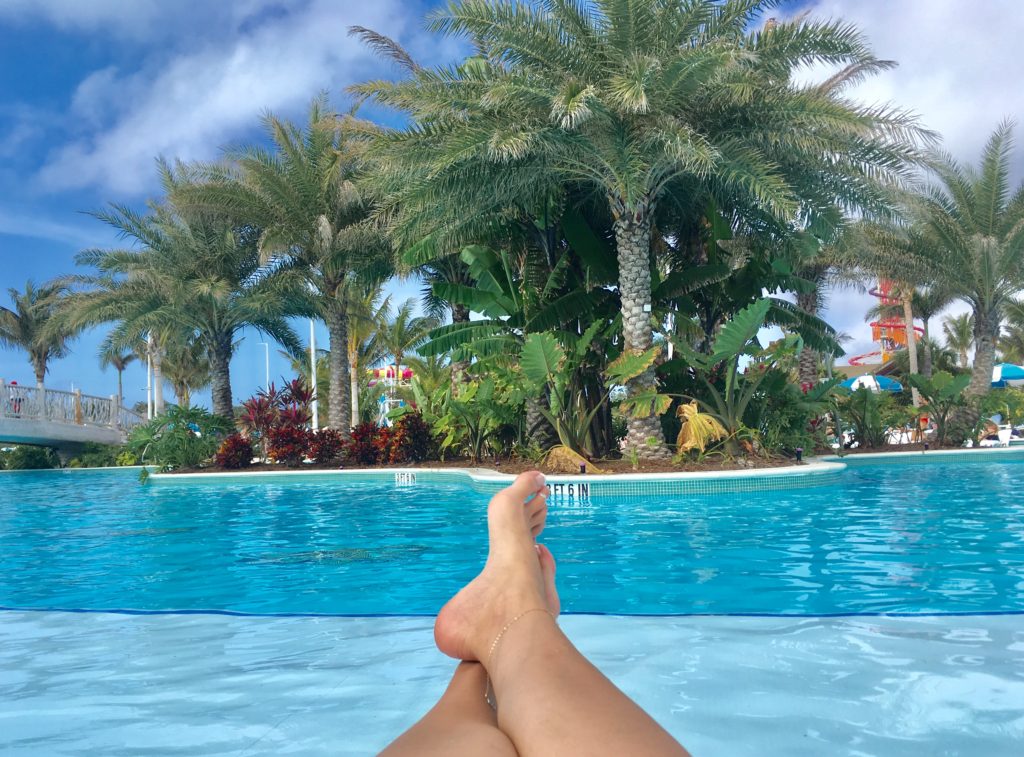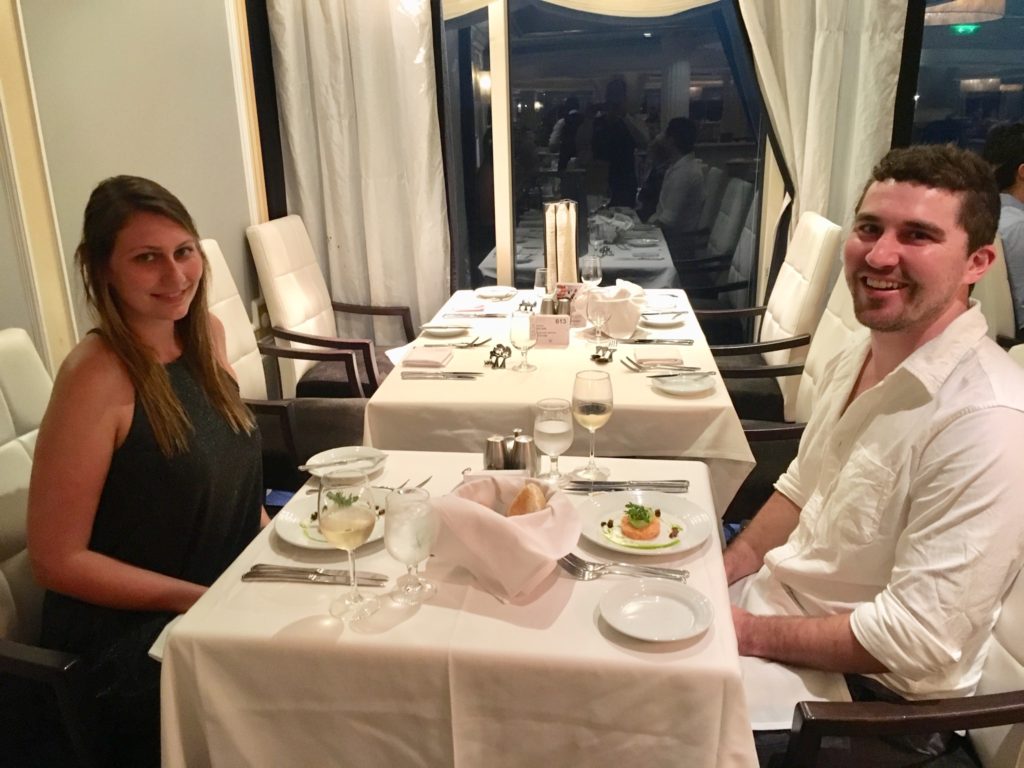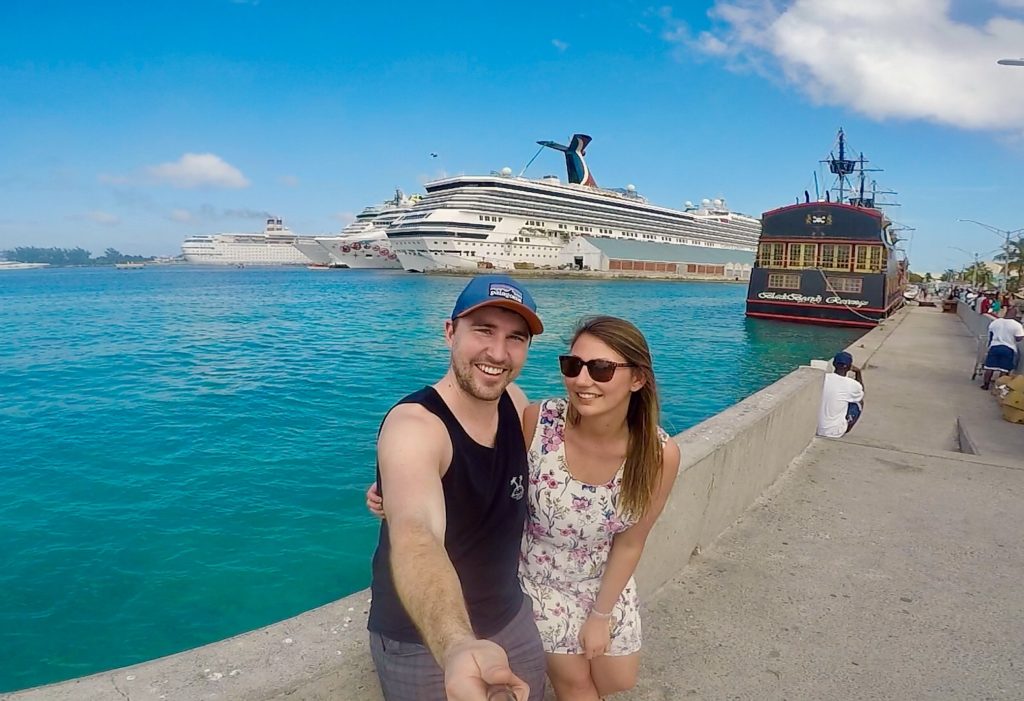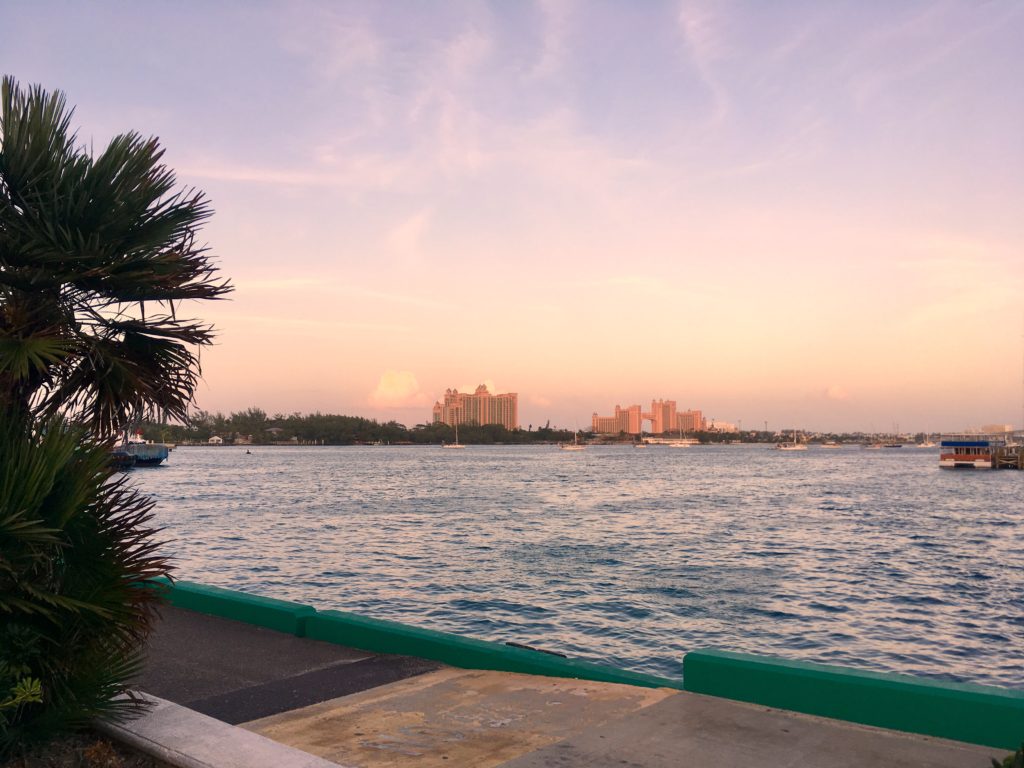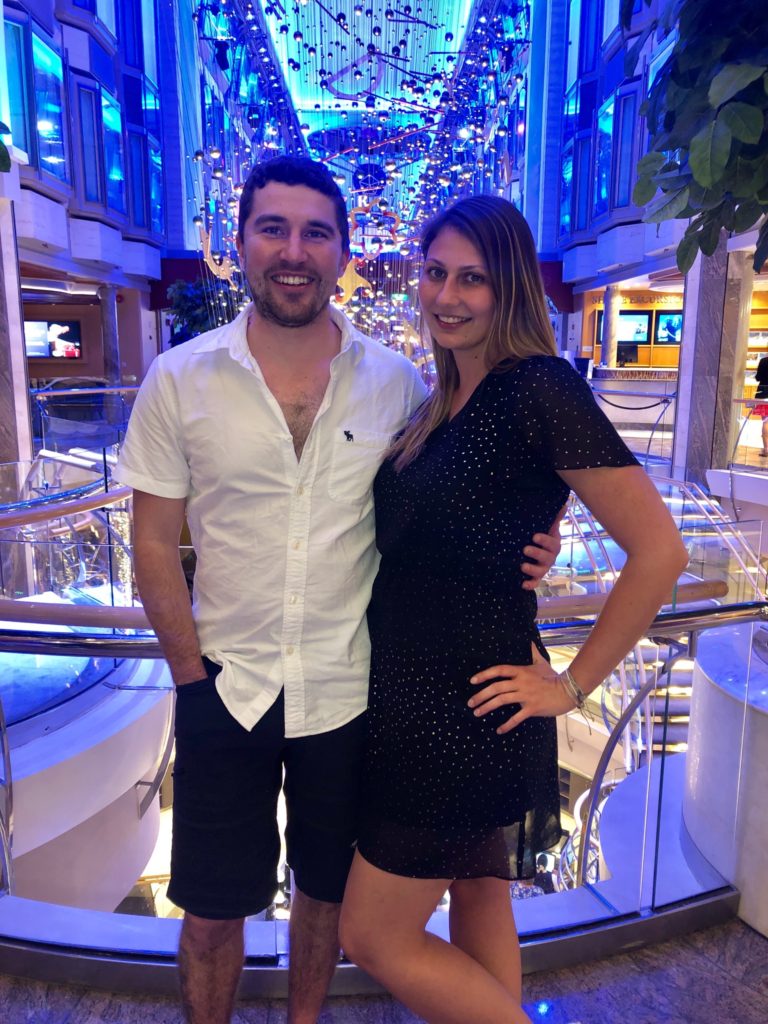 Have any tips to add? Let me know in the comments!
Happy (post corona) cruising!